FY2022 Sakurada-kai Award Ceremony
 <The Sakurada-kai Newsletter/2023-03>
Presentation Ceremony of Awards for the FY2022
On February 7, 2023, a presentation ceremony was held at the 11th floor conference room of the NS Toranomon Building for the 31st Grant for Publication of Political Science Books, the Joint Research Grant, and the 41st Grant for Political Research.
The presentation ceremony was held for the first time in three years and was attended by about 50 people.
The Sakurada-kai Special Recognition Award was given to Ms. Rena Kawasaki, the first Japanese recipient of the "International Children's Peace Prize 2022," who gave a lecture on the theme of "Activities to Connect Japanese Youth with Politicians" and answered questions in an impressive manner. (The lecture is available on video.)
Professor Atsushi Sugita, a leading political science professor at the Faculty of Law, Hosei University, gave a lecture on the current theme of "The Corona Disaster and Political Power."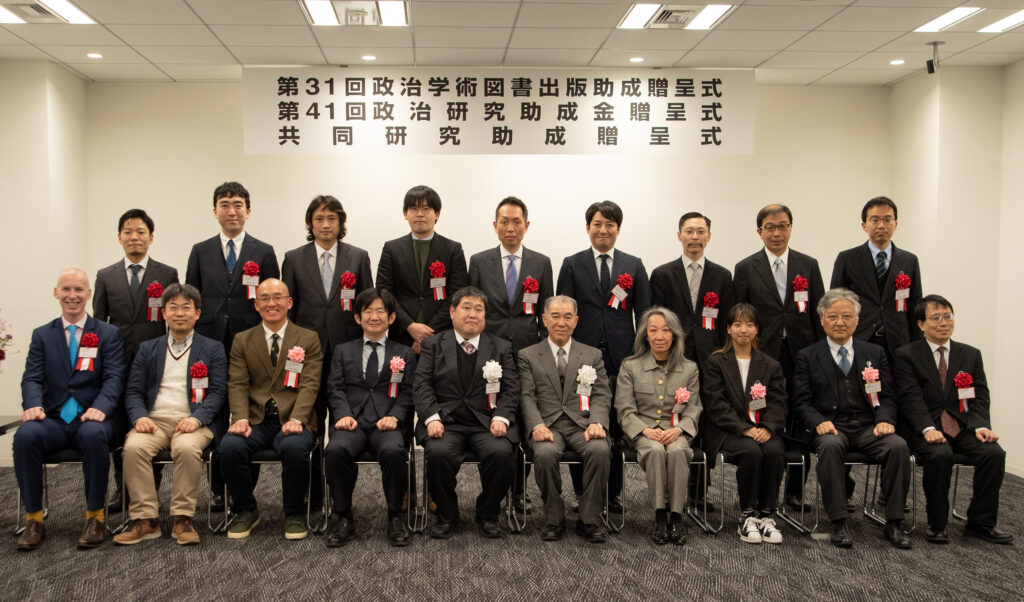 Front row from left: Jack Seddon (Waseda), Yoshikuni Ono(Waseda), Takeya Mizuno(Meiji), Tadashi Yamamoto(Nihon), Takeshi Mitsuda(Deputy Chairman of Selection Committee), Katsuhiko Masuda(President of the Sakurada-kai), Hiroko Kudo(Chuo), Rena Kawasaki, Atsushi Sugita(Hosei), Tsutomu Toike(Meiji), Back row from left: Naoya Asai(Nihon), Jun Kumakura(Hosei), Mitsuo Koga(Chuo), Nobusuke Yasuno(Chuo), Takao Akiyoshi(Chuo), Junsuke Matsuura(Keio), Akira Nagano(Keio), Masamichi Ida(Meiji), Shunsuke Obiya(Seikei), Absentee: Shintaro Tamate(Gakushuin), Ryota Mugiyama(Gakushuin), Haruka Miyazaki(Seikei), Yuri Kono(Hosei)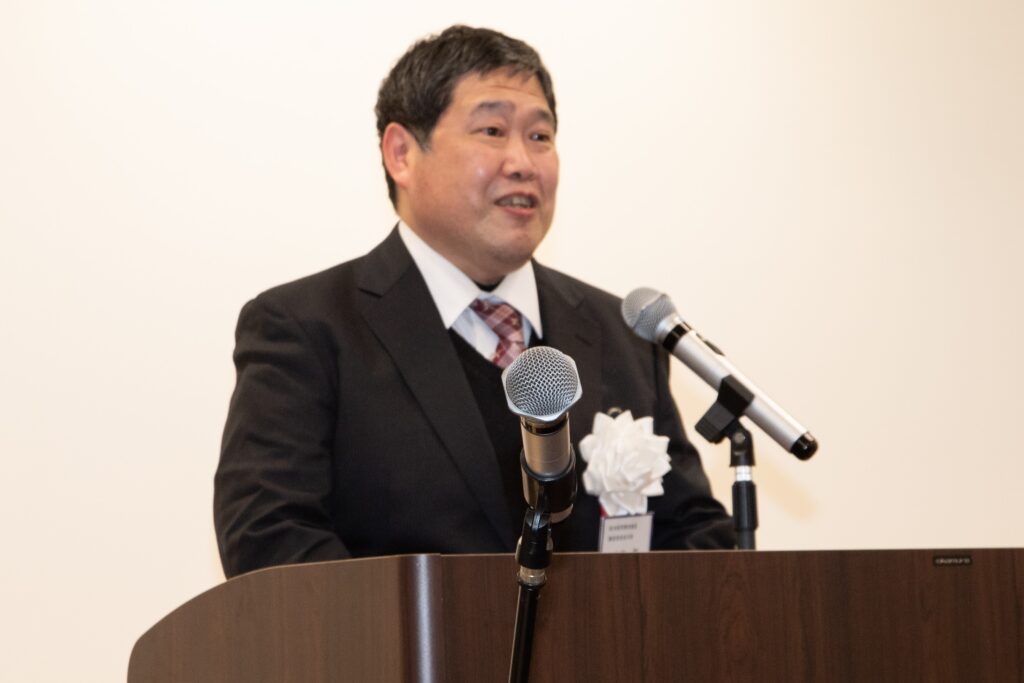 Dr. Tsuyoshi Mitsuta, Professor, Department of Political Science, Seikei University, Seikei University, Acting Chairman of the Selection Committee, giving his speech.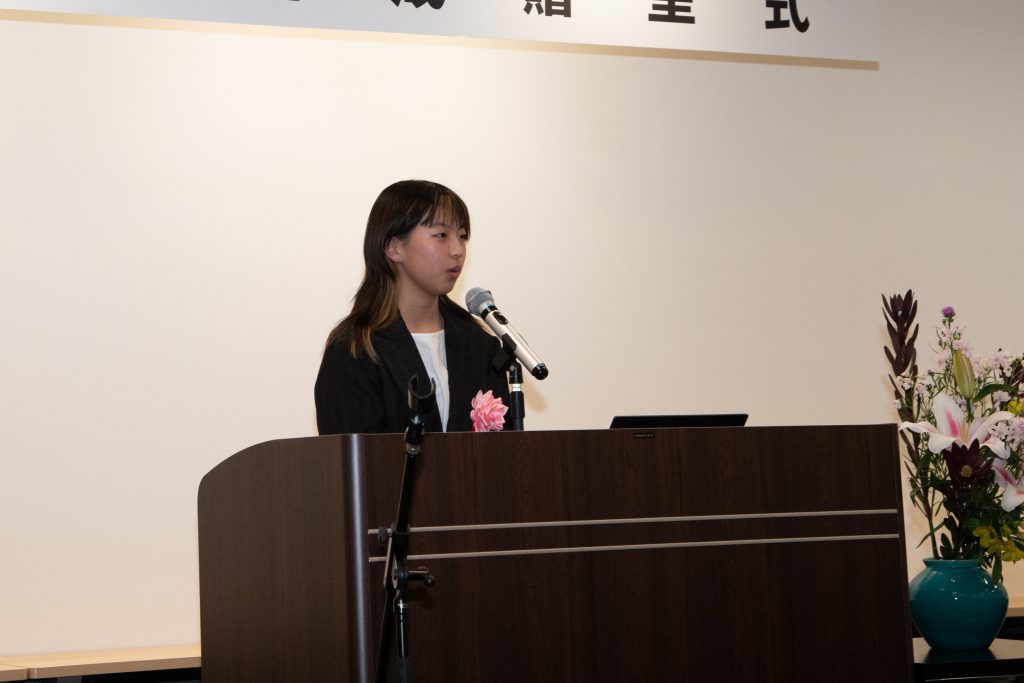 Rena Kawasaki, giving her lecture on her activities.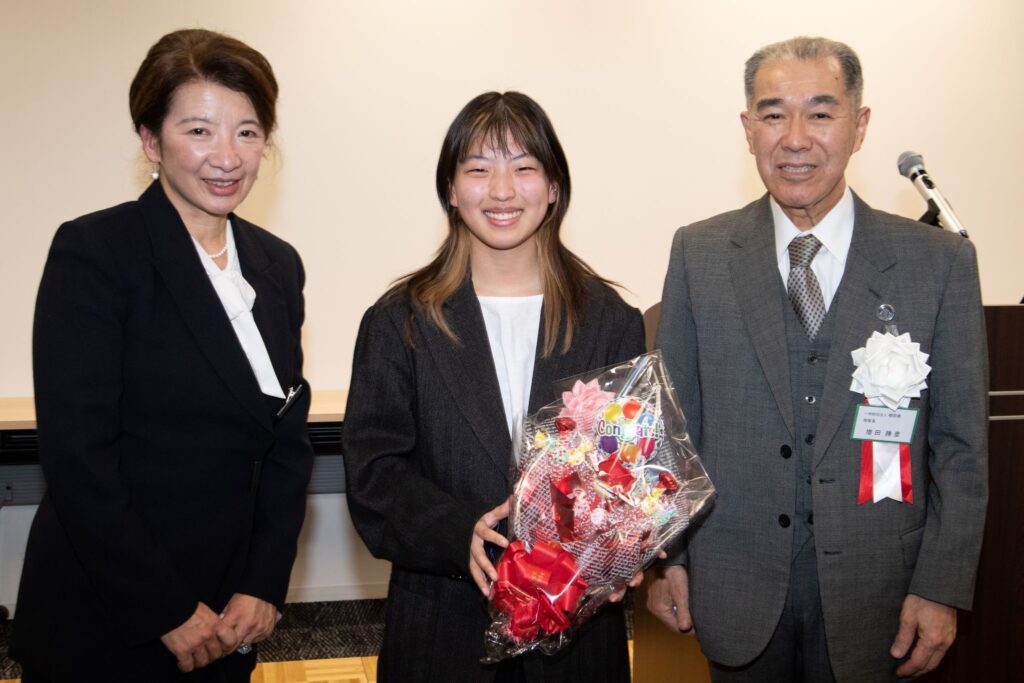 Bouquet presentation after the lecture. From left: Director Masuda, Rena Kawasaki, President Masuda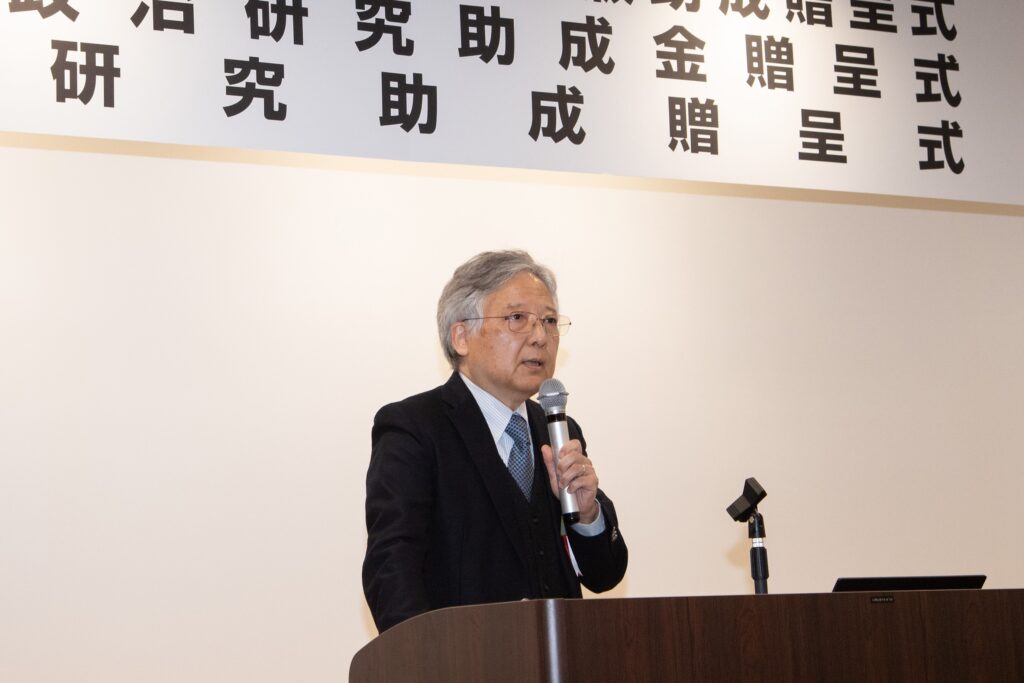 Atsushi Sugita (Professor, Faculty of Law, Hosei University) giving a lecture.
02 March 2023